Best Restaurants in Buford Georgia
Posted by Kevin Leonard on Wednesday, July 15, 2020 at 11:19 AM
By Kevin Leonard / July 15, 2020
Comment
There are hundreds of great restaurants in and around Buford so to pick our top 10 was a little bit of a struggle but we tend to go back to these time and time again and for some of the same dishes. Here's Buford Georgia's best restaurants and what to order.
Sugar Hill Subs
Located at 4450 Nelson Brogdon Blvd., this is technically on the border of Buford and Sugar Hill but needs to be included nevertheless. Sure, it's your traditional sub shop and you'll find your tried-and-true favorites, but whatever they do just makes it even more amazing. Such as their Sugar Hill BBQ pulled pork sandwich or their honey French club. They have flatbread, subs, and wraps with amazing meatball subs, spicy marinara, and milky cheese.
Located at 306 W. Main St., this semi-casual American diner offers something for everyone. The chicken lumpia is addictive but you always have to go for some of their secret specials. They have fried green tomato po boys, blackened salmon over rice and shrimp, homemade sweet potato tater tots and velvety French onion soup.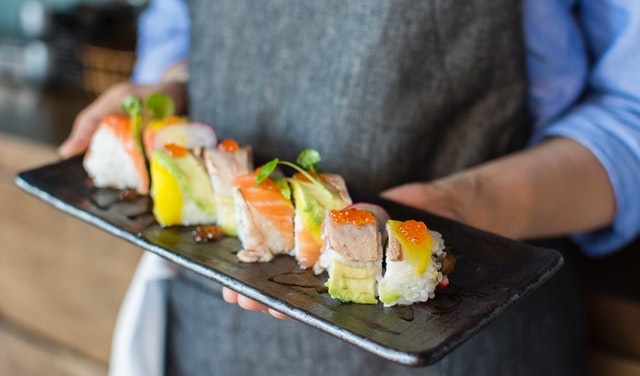 This simple unassuming restaurant in a strip mall may not look like much but serves up some delicious sushi. Check out the flaming Viking role, salmon poke bowls, spicy tempura rolls, and the double Tiger roll. Those are just some of our favorites but just about any type of sushi you get here will be amazing… I promise!
Danji does have sushi but is more of a Korean flayer with Kimbap, pork fried rice, and ridiculously crunchy fried chicken. This is Korean street food at its finest where you can even get a Korean sub with crisp romaine, cabbage, bulgogi, spicy pork, Yum Yum sauce, and pickled veg. Their Korean rice cakes are my favorite paired with some of that Korean fried chicken and waffles!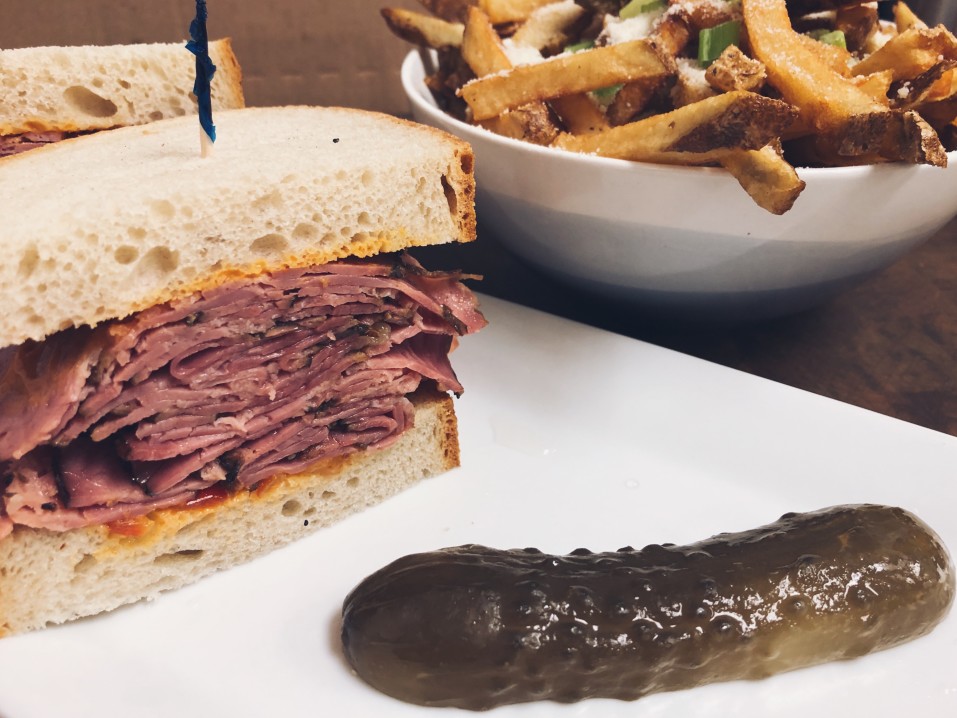 You don't have to go to New York City to enjoy an amazing deli. The main Street deli located at 60 E. Main St. serves up house-made pastrami sandwiches on piles of high on the New Yorker, a corned beef and pastrami sandwich on marble rye, sauerkraut, melted Swiss cheese and Russian dressing. It doesn't get any better than that. But they also have salads and vegetarian options such as the Farmers Daughter, a whole-wheat bread sandwich with marinated portobello mushrooms, fresh tomato, avocado, baby spinach, cucumber, and hummus.
This creative southern kitchen, as they have chosen to name themselves, is located in an unassuming spot of town at 2625 Mall of Georgia Boulevard. Not only do they have amazing food but they make it family-style or market style. You can get a pound of smoked meats, crawfish tails, red beans, and whole chicken stuff with dirty rice or you can get a family feast. Choose the type of feast either southern or Cajun and Creole with sides and a gallon of sweet tea and you're set for the night. It's a unique way to do dining and right now, that works for everyone.
Good home cooking is what you're going to get here in this franchise restaurant. If you've been to Ted's elsewhere, you know how amazing this authentic American cuisine can be. The Avalon burger is my favorite was Gruyere, blue cheese, bacon caramelized onions, roasted garlic mayonnaise, baby arugula, and either a beef or bison patty. There St. Phillips Island crabcakes are also amazing and they have an entire menu dedicated to bison such as their brisket, meatloaf, and short ribs. This is a special night out and you'll definitely find something tasty at Ted's.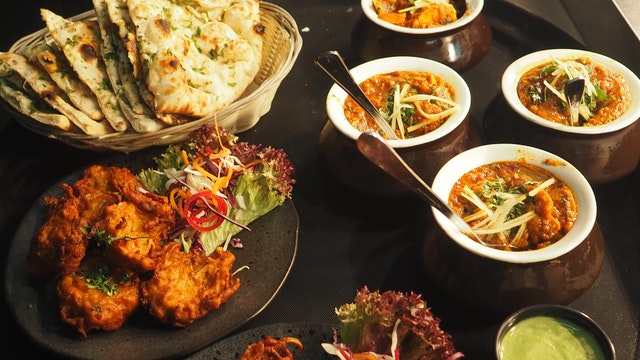 I love some great Thai food and this restaurant definitely delivers. It's simple but authentic and balanced. Tani is open for lunch and dinner at 15 E. Main St. The coconut shrimp soup is one of my favorites but just about anything they make what shrimp is phenomenal. I love the chicken satay with peanut sauce the Tigers Tears, a hot and spicy grilled beef with chili lime seasoning and sweet peppers and their Penang duck, with a rich coconut curry and mixed vegetables. But if you like Thai food, I would urge you to check out Tani Thai.
This is our go-to pizza and calzone place in town. Not only do they have great pasta but their calzones and Sicilian pizza is the bomb. You can create your own Stromboli or calzone and yes, they do serve ham here.
Located at 4296 Old Suwanee Rd., Mo's Gyro makes a mean one at that. They've been noted as having some of the best falafel ever with a great balance of herbs and spices. They have your typical Greek salad and some unique Persian dishes. They have amazing pita wraps, specialty sandwiches such as the Persian lamb kebabs sandwich smothered with mozzarella cheese, feta cheese, herbs, lettuce, tomatoes, onions, green peppers and a homemade lemon sauce! Mmmmmm!
There you have it, my 10 favorite restaurants in Buford Georgia. Browse a few of them and tell me what you love most! And remember, whenever you're ready to buy and sell within the Buford real estate market, give me a call.