Best Schools in Buford Georgia
Posted by Kevin Leonard on Wednesday, August 19, 2020 at 7:17 AM
By Kevin Leonard / August 19, 2020
Comment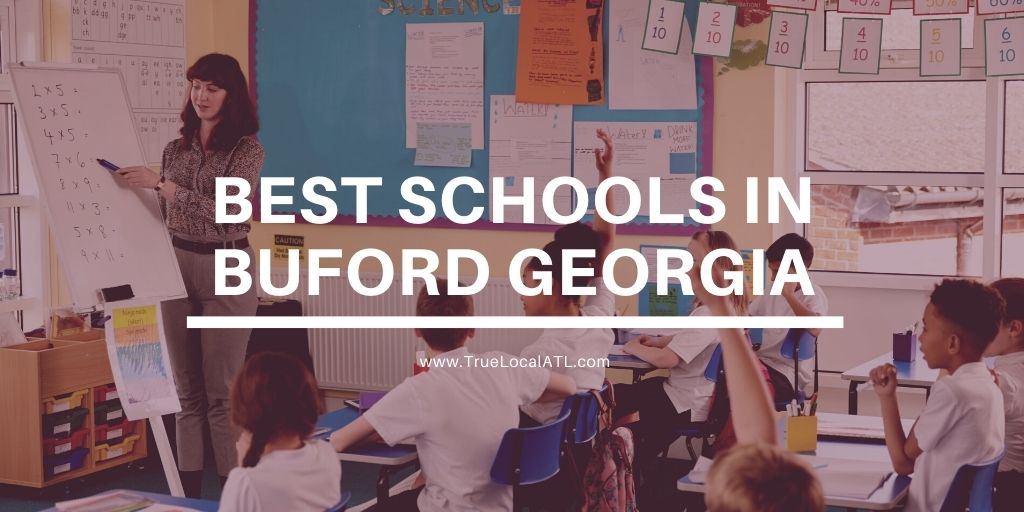 The city of Buford, GA is home to some of the best public and private education in the state of Georgia. Buford is a lively suburb 40 minutes from downtown Atlanta and features many family-friendly activities, parks, and most importantly, schools!
The Buford City School System promotes 8 core values within their teaching including excellence, community, leadership, and accountability. The Buford school system focuses on providing students with critical problem-solving skills, innovative thinking, and responsibility.
Related: Why move to Buford, GA?
Elementary Schools
Buford Academy – This school has won the title of best elementary school in the state and offers students and parents an array of resources and support for grades 1 through 3. 71% of students show proficiency in math and 63% in reading comprehension.
Buford Elementary - Buford elementary is an extension of Buford Academy and represents students from grades 4 and 5.
Middle Schools
Buford Middle School - Buford Middle school serves students grades 6 through 8 and has an 18:1 student to teacher ratio. 76% of students at Buford Middle School showed proficiency in mathematics and 65% in reading comprehension based on state testing.
High Schools
Buford High School [bufordhs.org] – Over 1,400 students attend Buford High School – one of the best schools in the state of Georgia. 83% of students have shown proficiency in math and 70% in reading comprehension. The Buford High School athletics department offers an array of division 1 teams for your children to choose from. 88% percent of students claimed that Buford High was a safe environment to be in and 76% of students feel happy there. 89% of parents are confident in the teacher's ability to lead and control their classrooms.
The school is ranked the second-best high school for athletes in the state and on a national average, student athletic participation is very high. Many clubs and organizations are also available for students interested in non-athletic options.
Private Schools
Old Suwanee Christian School (private) – This K-12 organization offers top tier education to 170 students and has a yearly tuition of around $7,700. 100% of students who graduated from Old Suwanee Christian School went into a four-year post-secondary program in 2018.
Colleges & Universities
The Art Institute of Atlanta
Brenau University
Georgia Gwinnett College
Georgia Piedmont Technical College
Gwinnett Technical College
Lanier Technical College
Strayer University-Georgia
Preschool options are also available under the Buford City School District with programs offered to those as young as 3 years old. Students who live outside of city limits will attend schools under the Gwinnett County School District.
For more information on the Buford City School System visit their website or connect with one of our agents today to find homes in the Buford area.